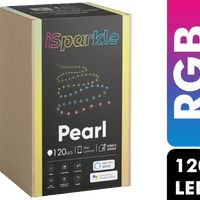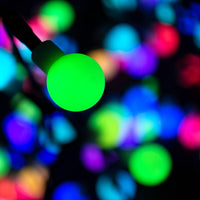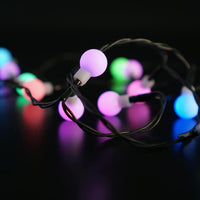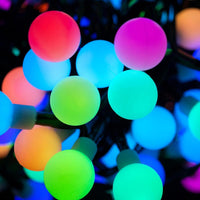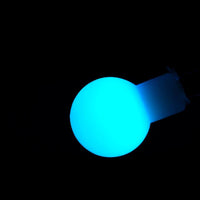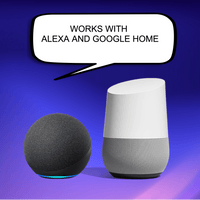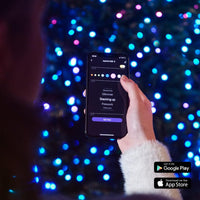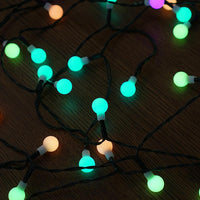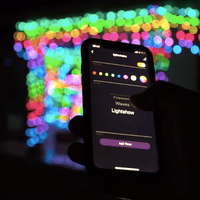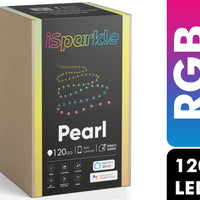 Pearl String Lights (120 LED) Smart RGB Edition
Description
Experience a world of vibrant colors with iSparkle Pearl String Lights. These cherry-sized globe lights feature a matte finish that are sure to add a pop to your decorations. 
With our easy-to-use app, you can select different lighting effects and customize your colors to suit any mood.
Connect, sync, and control up to 10 iSparkle light sets from the comfort of your couch. You can even control your lights using Google Assistant or Amazon Alexa.
For the holidays, consider pairing your iSparkle Pearl String Lights with RGB string lights to create an eye-catching and unique effect. 
One set of Pearl String Lights is enough to fully decorate a Christmas tree up to 1.5 meters.
Don't settle for ordinary lighting. Choose iSparkle Smart

Pearl 
String Lights
and add a touch of magic to any space, indoors or outdoors.
Decoration Tips
If you're looking to add some sparkle to your party decorations or outdoor space, iSparkle Pearl String Lights are the perfect addition.

These versatile lights can be hung around umbrellas, gazebos, pergolas, trees, or even indoors over the bed.

To make your display even more impressive, try connecting and grouping multiple light sets.

Technical Specifications
Product Name: iSparkle RGB Pearl Light - 120 LED
Brand: iSparkle
Family: RGB
Type: Pearl Light
Bulb Type: 120 Classical LED
Total Length: 16.9 m
Bulb Spacing: 10cm
Length from first to last bulb: 11.9 m
Length of Lead Cable: 5m
Strings: Single
Color: RGB color changing
App Control: Yes - Android & IOS
Voice Control: Yes - Alexa & Google Asst.
Multi Language Support: Yes
Main Supply: Wifi Transformer, IP44 transformer connected by wifi app, Manual control on transformer
Features
How DOES IT WORK
iSparkle lights
iSparkle products continue to be well-built and hold up well. Very pleased to have iSparkle products!
Great value
Good quality for this price.
Very Nice
I wasn't expecting them to last this long. This is our 3rd year and the lights still work perfectly. I just ordered another set for this year.
Good value for the price. I will buy more for Xmas.