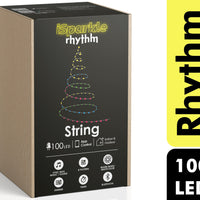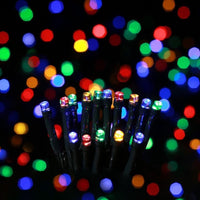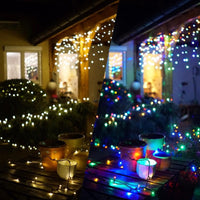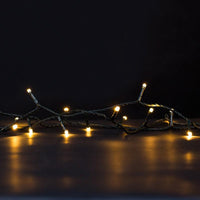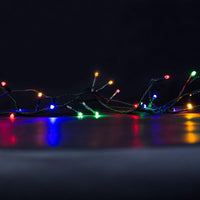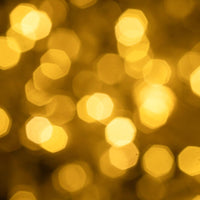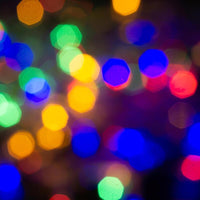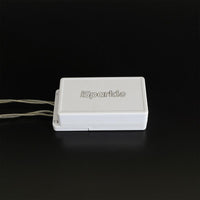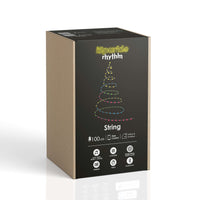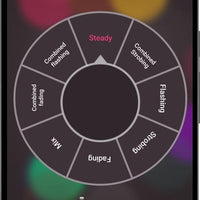 Smart String Lights (100 LED) Rhythm Edition
Description
Create a stunning light display with iSparkle Smart String Lights! 
With our easy-to-use iSparkle Light App you can choose from multicolor or warm white and combine them with the most stunning effects and music. Control brightness, sync lights to music, and activate the built-in microphone to make your lights dance with your voice or ambient sound. You can connect up to 8 light sets.
iSparkle 100 String Lights adds charm to indoor or outdoor spaces and are great for holidays. The LED string lights create the perfect atmosphere for any occasion, from Christmas to gaming rooms, summer parties, and romantic dinners.
Decoration Tips
Transform your indoor or outdoor space instantly with iSparkle Smart String Lights. Perfect for patios, gardens, and gazebos, these lights add a charming decorative touch all year-round.

One set of Smart String Lights can fully decorate a 1.5 meter Christmas tree, and you can connect, group, and manage more sets together for an even richer look.


Technical Specifications
Product Name: iSparkle Rhythm String Light - 100 LED
Brand: iSparkle
Family: Rhythm
Type: String Light
Bulb Type: 100 Classical LED
Total Length: 24.5 m
Bulb Spacing: 10 cm
Length of Lead Cable: 5 m
Distance from first to last bulb: 2.4 m
Color: Multicolor and Warm White
App Control: Yes - Android & IOS
Multi Language Support: Yes
WHAT WE LOVE ABOUT THEM
The app was somewhat troublesome, but the lights are amazing!! We have these on our tree and they look very good!
Basic Christmas lights but better quality than the typical cheap lights
Really lovely lights. Very bright and cheerful
Very Nice
The app works very nice for controlling the iSparkle Christmas lights. Not as good as programmable lights, but they are good.