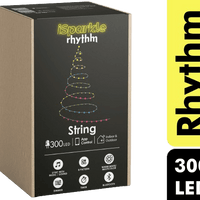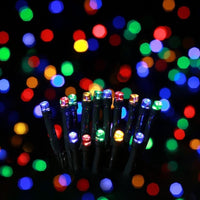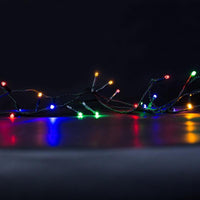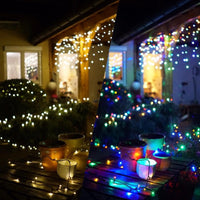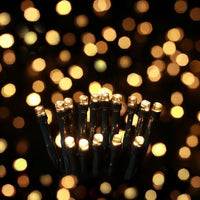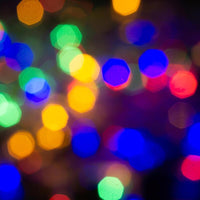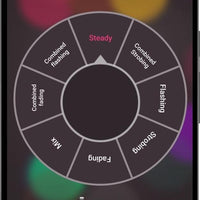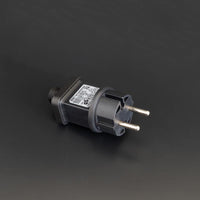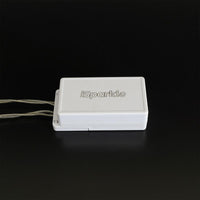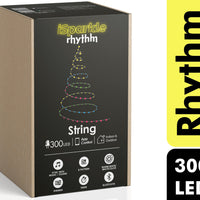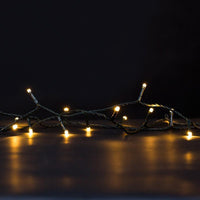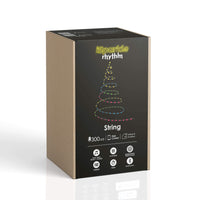 String Lights (300 LED) Smart Rhythm Edition
Description
The iSparkle String Lights are an excellent choice for those who want to create a festive and fun atmosphere in their home or outdoor space. With the easy-to-use iSparkle Light App, you can customize the lights and choose from multicolor or warm white options and control the brightness to match your mood. 
The app also allows you to sync the lights to music or your voice, making it a perfect addition to your next party or karaoke night. Plus, the timer function enables you to schedule the lights to turn on or off automatically.
These 300 LED string lights can set the mood for any occasion. Whether you're decorating for the holidays, your gaming room, hosting summer parties, or planning a romantic dinner, the iSparkle String Lights are a perfect choice. 
Decoration Tips
iSparkle String Lights are a great way to add decorative charm to your outdoor spaces like patios, gardens, and gazebos all year-round. Transform any space instantly by simply adding string lights.

With one set of iSparkle String Lights, you can fully decorate a Christmas tree up to 1.5 meters, and you can connect and group multiple sets for an even richer and fuller look. These lights are an easy and effective way to add ambiance to any indoor or outdoor setting.

Technical Specifications
Product Name: iSparkle Rhythm String Light - 300 LED
Brand: iSparkle
Family: Rhythm
Type: String Light
Bulb Type: 300 Classical LED
Total Length: 24.5 m
Bulb Spacing: 10 cm
Length of Lead Cable: 5m
Distance from first to last bulb: 2.4 m
Color: 2 Options: Multicolor and Warm White
App Control: Yes - Android & IOS
Multi Language Support: Yes
WHAT WE LOVE ABOUT THEM
Very nice product. The price is not that bad either.
Happy Holidays and Merry Christmas
You control it all from your smart device, super easy and fun to use.
Purchased 6 sets of these lights, they all work properly!
isparkle Christmas lights
We're so happy that we will have iSparkle lights to put on our tree this year!! Thank you so much!
Awesome, fun and creative