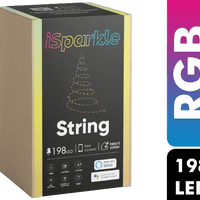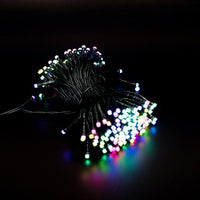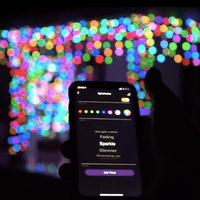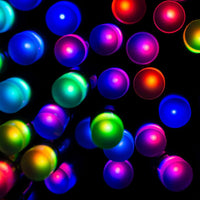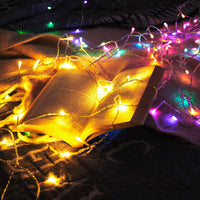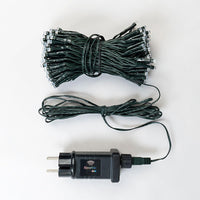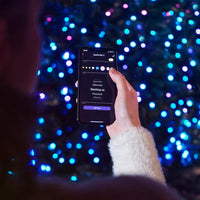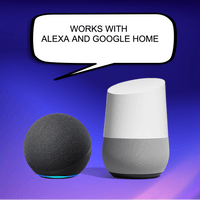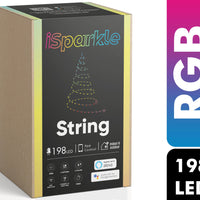 RGB String Lights (198 LED)
Description
Experience the brightest and most stunning colors with iSparkle Smart RGB String Lights and bring the wow factor to any of your decorations! 
Our easy-to-use app lets you choose your desired colors and effects to suit your mood, and even allows for smart home integration with Google Assistant and Amazon Alexa, enabling voice control. 
These versatile lights can be used to decorate both indoor and outdoor spaces, and up to 10 iSparkle light sets can be connected, synced, and controlled at once. Combine your RGB string lights with iSparkle Pearl String Lights to experiment with various textures and colors.
Decoration Tips
With iSparkle RGB String Lights, light and color take the center stage. Whether you're decorating for the holidays, your gaming room, hosting summer parties, or planning a romantic dinner, you can create the perfect ambiance with our app-controlled RGB String Lights.

Connect, group and manage more light sets together for a richer and fuller look. Unleash your creativity and discover new ways to illuminate your space.

One set of iSparkle RGB String Lights is enough to fully decorate a Christmas tree up to 1.5 meters.

Technical Specifications
Product Name: iSparkle RGB String Light - 198 LED
Brand: iSparkle
Family: RGB
Type: String Light
Bulb Type: 198 Classical LED
Total Length: 24 m
Bulb Spacing: 10 cm
Length from first to last bulb: 9.6 m
Length of Lead Cable: 5m
Color: RGB color changing
App Control: Yes - Android & IOS
Voice Control: Yes - Alexa & Google Asst.
Multi Language Support: Yes
Main Supply: Wifi Transformer, IP44 transformer connected by wifi app, Manual control on transformer
Features
How DOES IT WORK
Top tier products! I have multiple sets of iSparkle lights and they have been fantastic. I can't speak highly enough of the company and products.
This is the second year we buy them so far we are very happy with them. Hopefully they will still work for a couple more years
Bought them for Christmas so still a bit early but they seem to function properly!
Love
Good value for the price. I will buy more for Xmas.